FIFA 20 for PS4 Features,Price and Where to Buy in Kenya
Buy FIFA 20 for PS4 Price in Kenya. FIFA 20 is a football simulation video game published by Electronic Arts as part of the FIFA series. It is the 27th installment in the FIFA series, and was released on 27 September 2019 for Microsoft Windows, PlayStation 4, Xbox One, and Nintendo Switch.FIFA 20 features new gameplay improvements which is called Football Intelligence, a complete gameplay rethink that unlocks a deeper level of football realism. This new feature includes:
STRAFE DRIBBLING
Move with more agility. Lure the defender in. Beat them with speed or skill. New strafe dribbling adds new dimensions for attacking play in FIFA 20.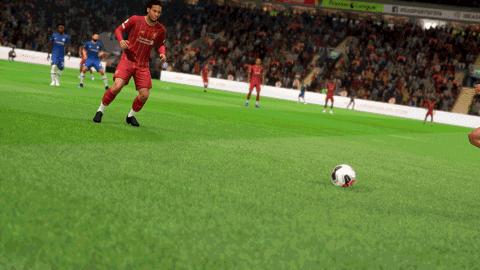 CONTROLLED TACKLING
Take back possession with Active Touch Tackling and new animations that reward you for well-timed defensive play.
COMPOSED FINISHING
It features more clinical finishing when one-on-one and In addition,there is more risk with volleys and long shots. Overhauled shooting creates more realism in front of goal in FIFA 20.
Order FIFA 20for PS4 Standard Edition, and receive Loan Item Player Pick (choose one of five Loan Icon Items (Mid Version) for five FUT matches), up to three FUT Rare Gold Packs (one per week for three weeks), and Special Edition FUT Kits
EA SPORTS VOLTA takes football back to the streets, representing the authentic culture, creativity, and style of the small-sided game. Build your character, express your style, and play various forms of free-flowing football in environments all over the world
Express your style with an entirely new gameplay system, grounded in football realism. Inspired by the authentic small-sided form of football played in streets, cages, and futsal courts across the world
VOLTA gameplay offers new tools to immerse you in the flow of the street, including simplified flicks and skill moves, new flair animations, and even the option to use the wall as a teammate
Customization is at the center of the way you play VOLTA Football. Play 3v3 Rush (no GK's), 4v4, 4v4 Rush, 5v5, and Professional Futsal
In addition, VOLTA offers different sizes of arenas and environments with and without walls, giving players the freedom to play the beautiful game the way they want to
Experience Football Intelligence, a complete rethink that unlocks an unprecedented platform of football realism. Football Intelligence elevates every living moment on the pitch: on-the-ball, off-the-ball, and through-the-ball
Built on three core pillars: Decisive Moments (on-the-ball), Authentic Game Flow (off-the-ball), and Ball Physics. This approach is intended to put the user at the center of every match
With Authentic Game Flow every AI-controlled player will operate in a manner that considers these components, delivering an environment that creates more time and space, putting greater emphasis on user-controlled play
Football is made up of a series of pivotal moments that determine the outcome of a match. From Composed Finishing in the final third to Controlled Tackling in the back. Matches will be won or lost through user-controlled Decisive Moments.
The final dynamic component to a football match is a ball. The Ball Physics System elevates gameplay to a new level of realism. It offers new shot trajectories, more realistic tackle interactions, and physics-driven behavior
Build your dream squad from thousands of players, and compete in the popular mode in FIFA. Featuring content from UEFA Champions League and Europa League. The world's prestigious club competitions come to life with live content in FIFA 20 Ultimate Team.
FIFA 20 for PS4 Price and Where To Buy in Kenya
FIFA 20 is now fully Available in Kenya.You can BUY it  exclusively at Instok Kenya .Click HERE to order.Current Price is Kshs.6499